April 07, 2021
Zubehör & Merch
to get a basket
... is something very special.

Yes, it doesn't happen often, but when it does, it really does. We know what we're talking about. Because we just tried again and again, didn't give up and now we've caught two baskets. And because it's you, you'll get a rejection from us, if you like. 😉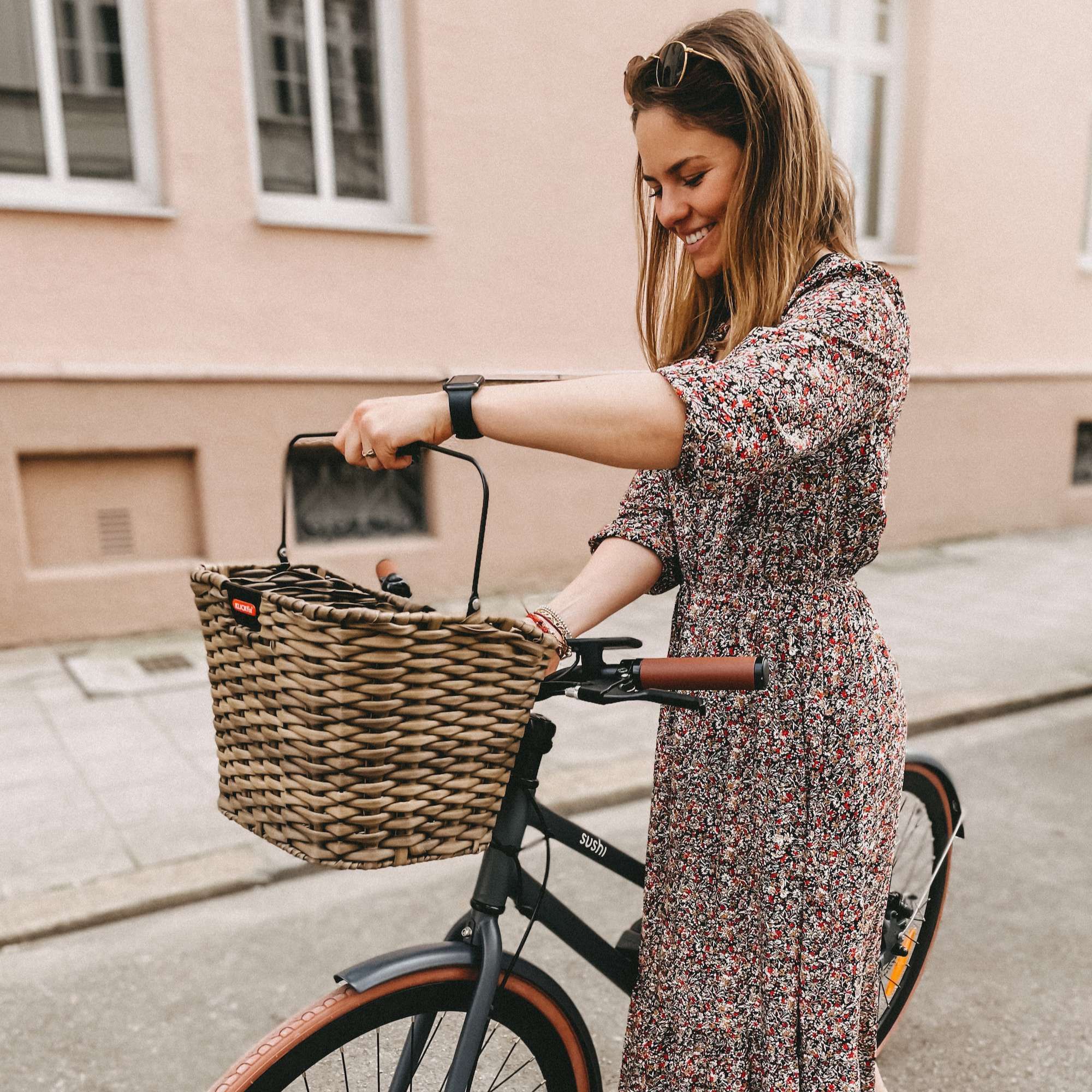 Jokes aside. The bicycle market is currently highly competitive and accessories are hard to come by. Many of our products are sold out and we know that this annoys you, or that you may not quite understand it. We'd love to respond to any of your requests with a basket (or a lock, or a comfort saddle), but right now we often have to put you off for an unknown amount of time and ask you to just keep trying with us. be persistent! 😈
Jan at least doesn't give up and makes everything possible. Thanks to him, we have had ABUS folding locks in the shop in addition to the baskets for a few days now.
ABUS FOLDING LOCK - COMBINATION LOCK
We don't just shop, we also make a lot of things ourselves. Such as the SUSHI BIKES wall bracket! 😍 Our industrial designer Max was inspired by the design of the bikes and designed a super functional wall mount. Among other things, it offers space for your battery and has a recess for the charging cable. Check them out now!
So let me tell you, getting rejected has never felt so good for us. But in general we just take everything with us that is possible. 🛍 🚲 So keep checking back with us, stocks are constantly changing.
Now it's over, off to the basket & see you soon! 🐶