December 24, 2020
News & Aktionen
Let it rain
Frank Sinatra is simply no longer contemporary. Instead of the annual"let it snow, let it snow, let it snow," we have been singing fervently for some years now:"Let it rain over me! Ay ay ay, aaaay ay ay...". 🎶 Modern and appropriate. Even if there is no prospect of snow, this song will at least send a cold shiver down the spine of one or the other.
That nowadays musically not everything runs (ice-)smooth is one thing. But have you ever thought about how Santa Claus is supposed to make progress on his sleigh when there is no snow at all? 🤨
Ay ay ay...
He won't be traveling by car - that's just not his style. Public transportation makes it hard to be mobile beyond city limits. And on foot? Well, he'd have to set a decent pace there.
That leaves the bicycle. An e-bike would be the perfect alternative. However, it must not be too noisy, which is why many e-bikes are ruled out right from the start... We have checked our database and have not yet delivered a bike to the North Pole. (And because we own up to our mistakes: No, there have also been no unsuccessful delivery attempts by Hermes to an address in that region. There is also no waiting order on file).
So, to our knowledge, Santa does not ride a SUSHI Bike. 😨 🤷♂️ Ay ay ay.
So how Santa Claus covers the long distances under the given, meteorological conditions of the 21st century remains an open question. No idea how he manages it. We don't want to put him under any additional stress, so we thought of something:
On December 26, when Santa is finished with his annual business and says to himself,"ay ay ay, that was exhausting again! After giving presents to all the world, now it's my turn! In wise foresight for - probably again not white Christmas 2021 - I immediately order a SUSHI bike!", he should also still be able to use the favor of the hour and benefit from our free shipping promotion . So we extend by another two days, so that Santa Claus also has a reason to sing:"Ay ay ay, let it rain over me!". 🌧 🎉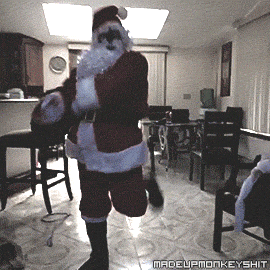 In case you just can't stand Christmas stories, you have no idea what we actually want from Santa Claus and don't understand what you have to do with it anyway:
👉 We extend the free shipping promotion until December 26!

How are you celebrating this year? Are you getting dressed up, in a jogging suit or rain poncho?
Have you been outside today? Maybe even with your SUSHI bike? 🚲
Whereas... considering the current situation and certain restrictions, the wording would be as follows: Have you been SUSHI riding today? Possibly even outside?
No matter! Christmas will be lit in any case, if you drive only with lights. 💥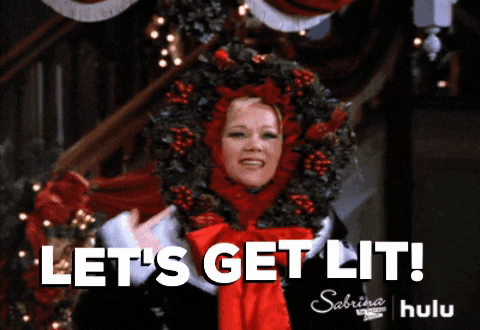 But that's enough wisdom for this year. We now switch on our four bicycle lights and say goodbye under the Christmas tree. 🎄