Many clichés circulate about everyday working life in a startup. From the fridge full of beer, to the office dog, to adilettes as a business outfit - everyone seems to know what's going on. But what does reality really look like? Becci did an internship at SUSHI BIKES over the summer and took a look behind the scenes for you. 🔍
Here is the text from Becci, who was much more than just a business development intern. Thank you for your time, your ambition, your criticism - and your laugh, which always put everyone in a good mood!
Do you really work that much? Is there an office dog? - 4 clichés about a startup like SUSHI BIKES explains
After 2 months at SUSHI BIKES, I'm still a total startup freshman. Before that, I only worked in larger companies a la corporations and had a very concrete idea of ​​all the prejudices people say about startups. After my two months, I am now taking stock and clearing up the jungle of prejudices and questions.
Tools like Daily Stand-up, TGIM or 1on1 (yes, I'll get to that in a moment...) were foreign to me before my SUSHI time and reminded me more of sports programs than business meetings. But what is really behind these startup abbreviations? And how are these lived at SUSHI? A journey through 4 widespread startup clichés and (maybe also) misconceptions.
1: Are you really "always on"?
Probably the most widespread "cliché" about startups is that you work day and night, do a lot of overtime and are always online. Holiday or flextime day? foreign word!
I don't want to give the wrong impression here either: there is an incredible amount of work involved in founding a company and building a brand. The SUSHI founder Andy is never short of work at the moment, he is expected to be available flexibly at all times.
Our everyday work at SUSHI does not have to mean stress and all-nighters. Rather, our everyday life means a lot of freedom in dividing up the tasks. Each employee is self-organized and responsible for completing the tasks assigned to them and thus creating added value for SUSHI and especially all our SUSHI customers out there.
Of course, a given structure with core times, such as those offered by larger companies, can give employees security and structure. On the other hand, the flexibility given to me at SUSHI gives me the freedom to decide for myself when I need a break and can thus make the best possible use of my productive phases.
SUSHI cliche fulfilled?
2: Does everyone walk around in the typical startup hipster look?
A quick way to classify what startup hipster means to me: I describe a person who primarily combines a t-shirt or shirts, jeans and sneakers as a hipster look. As an alternative to jeans, a pair of suit trousers with a cozy cut is sometimes approved (the main thing is ankle-free or fancy socks). Hat, cap and/or glasses can also be part of the game; when it gets cooler, you sometimes wear a cardigan, denim jacket or a parka over the top. Stylish girls and boys. 😉
Ok, let's be honest: While I was writing this blog entry, I was looking around the office space and discovered four lumberjack shirts and two cozy suit pants - I think that's sign enough.
Nevertheless, wearing the hipster look is not a hiring criterion that needs to be met.Rather, every employee has the freedom to come to work as he or she feels comfortable - in modern German "come as you are". A business or, to put it better, hipster dress code is not mandatory! Nevertheless, it is lived out with us - unintentionally - in some cases in an extremely pronounced way.
SUSHI cliche fulfilled?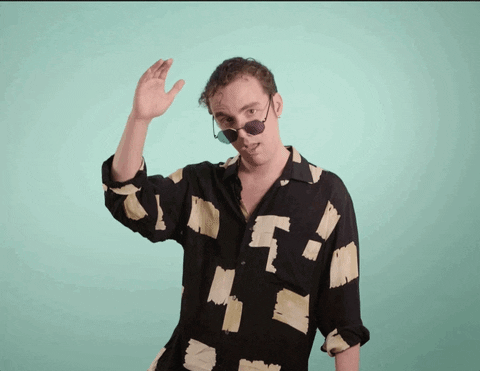 3: Is there any time to work during all the fancy startup meeting techniques? Does SUSHI BIKES also use these?
First of all: Yes, there is time to work during the meetings. And we also have classic afternoons when it's very quiet in the office space and everyone works concentrated on their tasks - without any short sprint meetings. Nevertheless: Sure, we use "fancy startup meeting techniques"! A concrete example is the "daily stand-up", which takes place every day from 12 to 12:30 p.m. before lunch. However, here's an immediate objection and a loud appeal to all skeptics: the stand-up doesn't stop anyone from working On the contrary: We in the team have noticed that the stand-up makes it easier to coordinate with each other and thus helps the whole team to work more efficiently and in a more goal-oriented manner.Why is that?Based on the Scrum technique and agile organization, the Daily Stand-up a very clearly formulated agenda, from which there is no deviation: Everyone prepares for the stand-up with 4 questions, which are then shared with the entire team in the stand-up:
What am I grateful for?
What am I attached to right now? / What is bothering me?
What did you work away yesterday? What were your success stories?
What are your top 3 to-dos for today?
During the stand-up, topics can then be addressed briefly and succinctly and clarified directly, so that everyone can then continue to work on the topics in a goal-oriented manner. The format also offers the opportunity to get to know your colleagues better and to build up a familiar basis with each other.
Cliche fulfilled with SUSHI?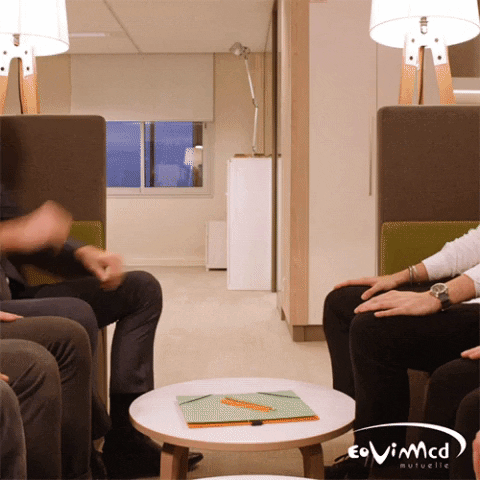 And a brief explanation of the terms above: TGIM stands for "Thanks God, it's Monday" and describes our two-week after-work event, during which we plan joint, changing activities and spend private time together as a team. The whole thing is optional for everyone and gives the chance to simply interact with colleagues in a different setting. The 1on1 is analogous to a small appraisal interview with your "supervisor" at SUSHI, in which you can share all sorts of worries or personal concerns with your contact person. The whole thing takes place every two weeks and otherwise at any time on demand - fancy terms, which, according to explanation, do not actually hide any sports programs - unless you want to have the next 1on1 take place during a run or a bike tour. Then it comes close to the sports program. 🥵
4: Is there an office dog?
To steal hope from dog lovers: No, unfortunately we don't have an Office Dog (yet). Even though Andy and Jan would like a dog and have directly claimed ownership of my private dog, we at SUSHI currently do not have an office dog who accompanies us in the office every day and provides emotional cuddle support when needed.*
*Update 2022: There are now two Office Doggos at the start: Sam and Nelly. :)
Why an office dog? An office dog should generally promote the health and team spirit of the employees and create a more pleasant office atmosphere overall.All positive effects that can definitely enrich an average everyday office life. Nevertheless, an office dog also needs a lot of time, love, a stable team and a sophisticated concept of who takes care of loved ones after work and at the weekend. Unfortunately, we cannot (yet) offer a dog at SUSHI all of this and, for the animal's benefit, we always come to the conclusion that a dog does not (yet) fit into our environment.
Our tip for everyone who is also missing an office dog: dog videos can help quickly and can also be reached in the home office, albeit unfortunately only virtually.
SUSHI cliche fulfilled?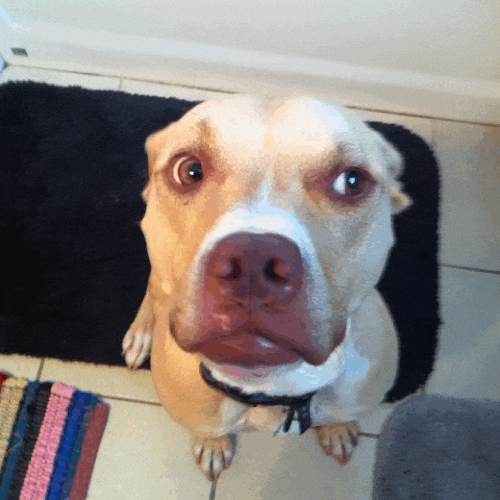 In this sense: Yes, we are a startup - maybe also a classic startup in some respects - but that doesn't all have disadvantages. For my part (and with corporate experience) I can say that I really appreciate the direct communication at SUSHI and I have the feeling that topics can be promoted more quickly using shorter channels than in other organizational forms. Nevertheless, it is a way of working that must suit you - in the end, the decision for or against a startup is analogous to the decision for or against a large company - because: everything has its pros and cons. Find out for yourself what suits you best - e.g. with an internship or a working student position and use the time you are given during your studies to get to know the different formats.
Here's a bit of advertising: Take a look and see if there's something suitable for you among the jobs currently advertised at SUSHI BIKES! 🙃
.